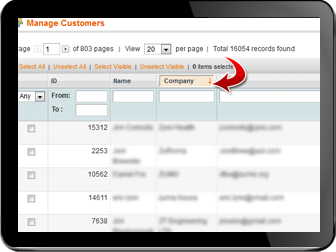 Company Name in Admin Customers
Show company name in admin customers grid.
This is straightforward extension that displays company name inside admin customers grid. Customer billing address is used for that field. It allows you to use company name also in search and sorting. If you need any extra customization, please contact us.